Also known as Mary Thistle, Milk Thistle is native to the Mediterranean. It is mostly known for its liver-protecting qualities. It can be eaten as a vegetable for weight loss due to its high fiber content. Although safe for humans to eat, it is toxic to livestock, and might affect small pets.
As a garden plant, it can be aggressively invasive (as most medicinal plats are). Plant in pots and keep on concrete to avoid a Milk Thistle garden takeover! Check with your state laws to see if Milk Thistle is safe and legal to grow in your area.
Milk thistle contains Silymarin, a chemical known to improve liver health, crowning this plant with the 'Liver Tonic' title.
Parts Used: Seeds, Laves, Flower Heads
Main Constituents: Flavolignans, Silymarin, Bitters, Polyacetylenes
Actions/Medicinal Properties: Bitter tonic, cholagogue, antiviral, choleretic, antidepressant, antioxidant, galactagogue, liver protector
Dosage: For tinctures, take full dropper 3 times daily for liver and gall bladder problems or to stimulate digestion; For Infusions/teas, Drink 1-2 Cups Daily to stimulate milk production while breastfeeding (unless your doctor advises against it), or to help stimulate sluggish digestion.
Magickal Properties: Meditation, Healing, Purification, Cleansing, Happiness, Protection, Vitality, Used to Fight Negative Energies, Blessings, Calling Spirits, Dispel Evil Influences.
Planet: Mars
Element: Fire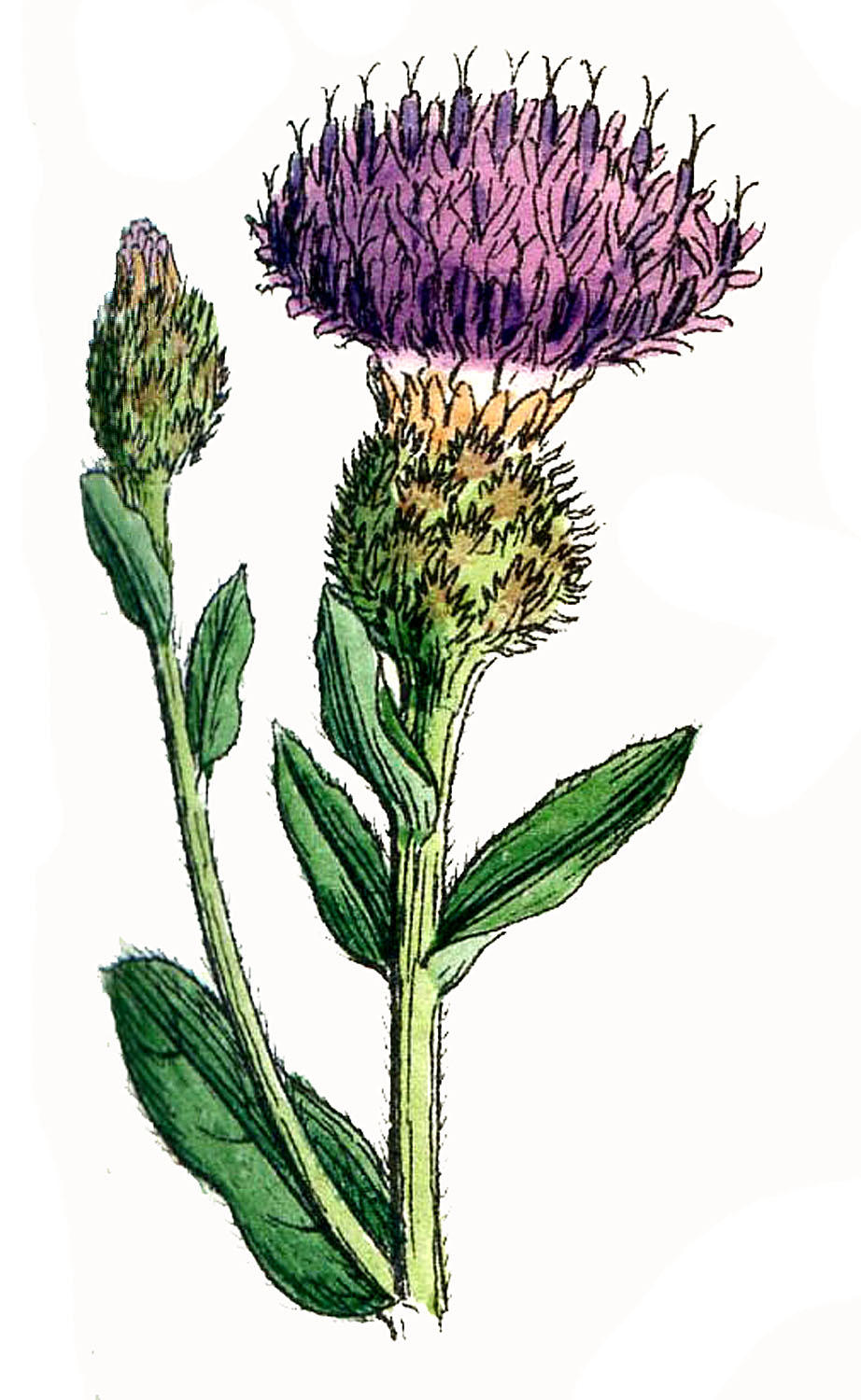 Folk Tales & Mythology
Milk Thistle, also known as Saint Mary's Thistle or Our Lady's thistle.  This herb is a plant of legend. Stories from long ago suggest that the leaves of the milk thistle plant came to have white veins running through them when the milk from the breast of Mary, The Virgin Mother splashed onto the plant. To some, these white veins symbolize breast milk, and it's believed that when a breastfeeding mother uses this herb, it will lead to an increase in her breast milk supply.
Rituals
Milk Thistle can be burned with sage for purification and cleansing your home, yourself, and any items.
Burning milk thistle also helps improve concentration while meditation.
Rid yourself of bad thoughts with Milk Thistle: Write down all the words you can think of that trigger you negatively on a piece of paper. Take and place a small pinch of milk thistle seeds on the paper. Fold the paper in half and write: I no longer attract these hurtful feelings into my life. Fold the paper in half one last time and write: I see only love, I attract only love, I am only love.
Whenever the bad or negative thought arise again, look at the messages you wrote to yourself and meditate on it. This is a form of visual manifestation to help you bring about positive thoughts in a time of self hate or low self esteem.